To celebrate this Halloween season, I will share with you a video tutorial on how to crochet a ghost WITCH, this ghost design comes from my Creepy 2 collection. You would love to find out more about this collection. I will share with you more information below.
Love making more ghosts like this Witch, I have 3 available styles, they are Jack, Devil, and Witch which I will share with you a video tutorial on how to make it right below.
Prefer a PDF version for easy reading and viewing offline. Consider buying one bundle with 3 patterns in one PDF file as I mentioned right below.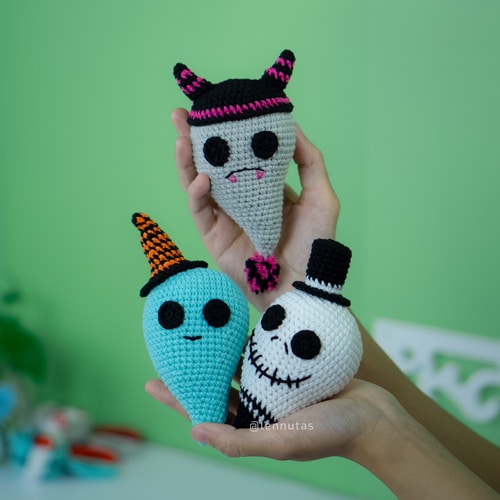 Print-ready PDF File
Want to download a printable beautiful PDF file with no ads? Consider buying a PDF pattern file in my store. The pattern is available in English, with many photo tutorials and well-written step-by-step patterns. Instant download after payment.
Materials
Let's talk about the materials and tools I used to make this ghost.
This yarn is my favorite yarn for making most of my amigurumi toys. And this time is not an exception, I use this 4-ply yarn and buy it online easily on ETSY in this Canada-based shop, or this shop. I use these colors: cyan, black, and orange. Try with your favorite colors if you like. I'm also using hook size 2.3 mm and Hamanaka is one of my favorite brands, find and buy Hamanaka hook on ETSY.
Try with other sport weight yarns that you have been familiar with. I recommend using Yarnart Jeans as an alternate, buy online at the cheapest price here. Besides, you will need some extra kinds of stuff as follows:
Scissors, pins, needles, stuffings.
If you are looking for the best yarn for amigurumi projects? Read the post about my best yarn for amigurumi to find out more.
Crochet A Ghost Video Tutorial
Crochet a ghost witch with me via this crochet-with-me video.
Want to make more creepy toys for your kids? If you have fallen in love with my last creepy collection (cat, rabbit, bear) then this latest creepy collection is made especially for you. There are many figures for you to make. More toys more fun.
Crochet A Ghost Free Pattern
Crochet A Ghost with a witch hat, a free pattern I shared on my Instagram page.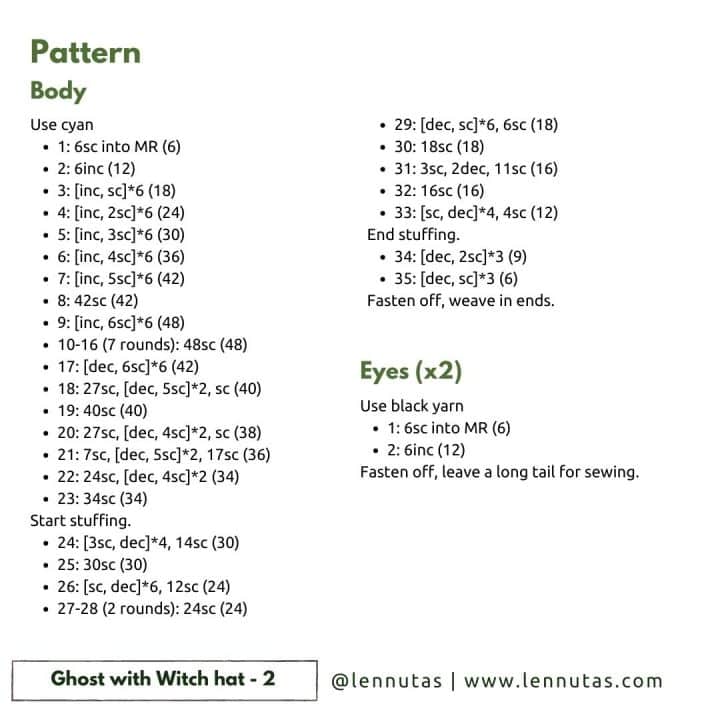 If you love this creepy pattern collection, feel free to ask me for the coupon code of 40% OFF (6+ patterns in one printable PDF file)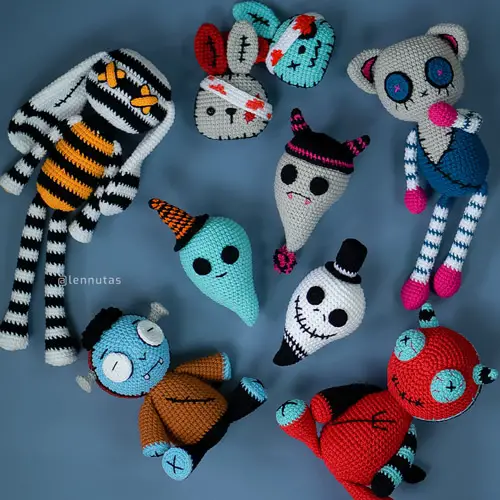 Creepy 2 Collection
These are my latest creepy patterns made exclusively for Halloween 2022. The patterns are well written and easy to follow, with many photo and video tutorials for beginners. Available in English. Instant download after payment.
Below is my Creepy Animals Collection I published last year. I just want to remind you just for your information.
You know what, they all have rotating heads. Check the following video in action
In case you missed them, here's the direct link to patterns.
Recommended patterns for Halloween: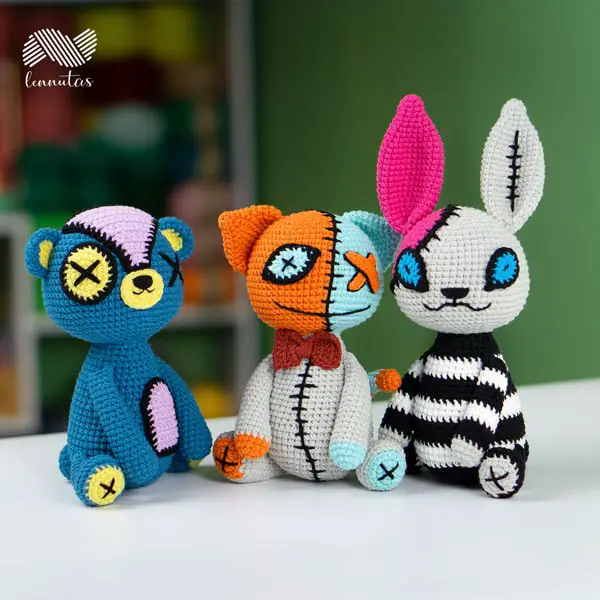 Creepy 1
A beautiful PDF printable file (no ads) includes 3 patterns: bear, cat, and rabbit. Available in English. Instant download after payment.
Other free amigurumi patterns
Don't forget to check out more free amigurumi patterns I shared on my blog.
My latest free amigurumi patterns you might be interested in:
Click here to view all free amigurumi patterns
Weekly Newsletter
Join to receive a first gift?
Join my list to receive the first free pattern and get notified once I publish a new free pattern.