Today I will share a tutorial on how to make wall hanging with cute amigurumi animals. Everyone needs a cute wall hanging, especially if it's your own crochet amigurumi decorations. Now let's go on my friends, the amigurumi addicts.
Interested in buying finished wall hangings made exclusively by me? Click here to find out more, below are some of them.
Or you can bookmark this page by pressing Ctrl+D (Windows) or Cmd+D (Mac)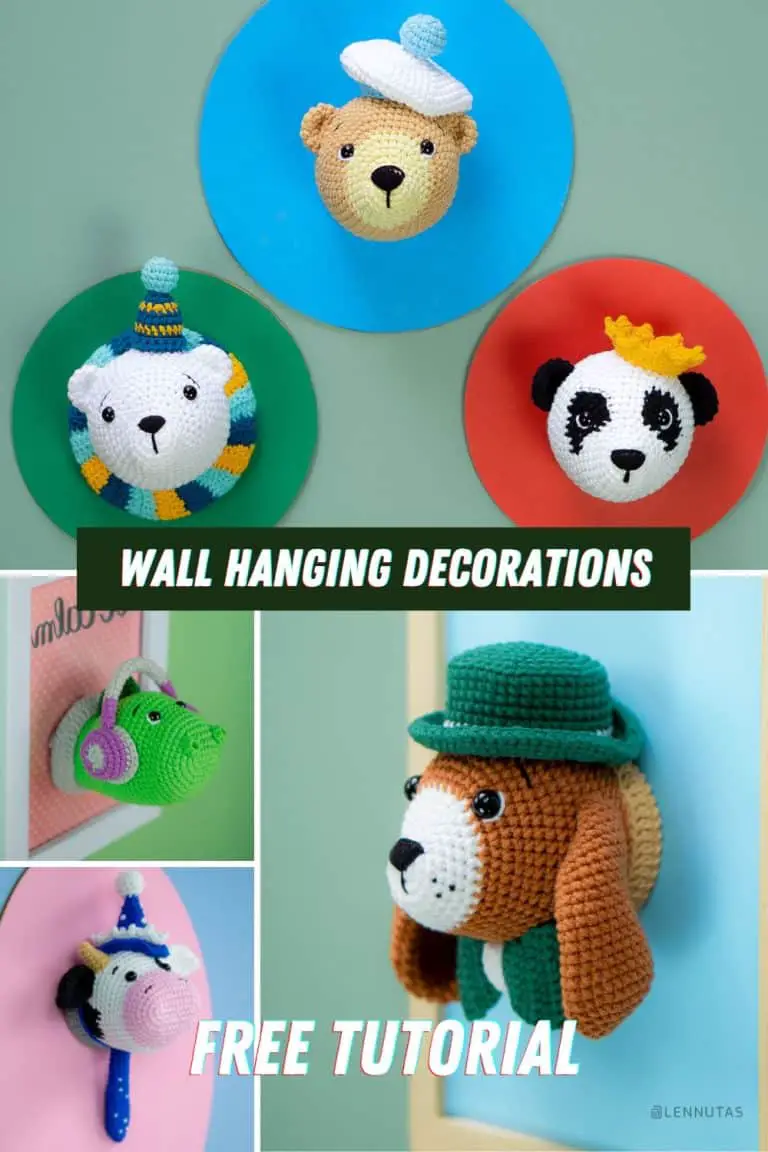 Without further ado, let's get started with the step-by-step tutorial on how to make wall hanging with a cute amigurumi animal head.
How To Make Wall Hanging
Step 1: Prepare Supplies
You will need to gather the following supplies to make a cute wall hanging decoration.
Find and get your most-loved stuffed animal heads available in my ETSY shop. There are many adorable stuffed animals for you to choose from, all of which are handmade carefully and dedicated by me with high-quality production.
Need patterns to make your own animal heads? Click here to get PDF pattern files.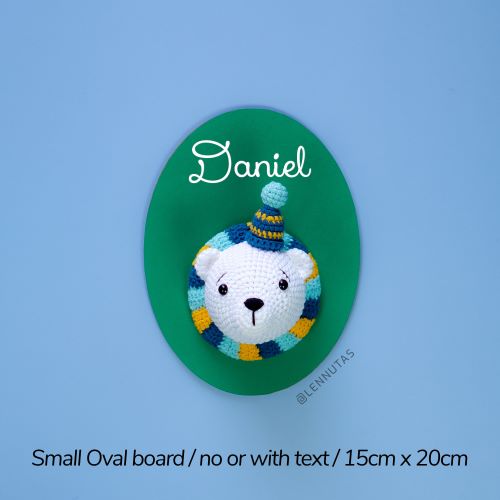 Bonus: How to crochet a cute bear
updating.
Step 2: Pick the right board/frame
Choose one with any shapes you like for cardboard, wooden boards, or photo frames (oval, rectangle, circle…). Recommended size to use with custom text is 20x30cm, or if you don't want to make a board with text, it's suggested to use a size of 15x20cm.
However, with small animal heads like my bears, you can still write your name on a small board (15x20cm) as the following oval sample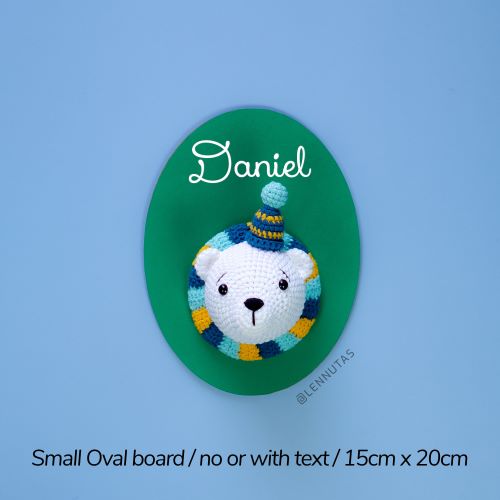 In this tutorial, I choose using cardboard because that's a material that you can easy to find anywhere in your house.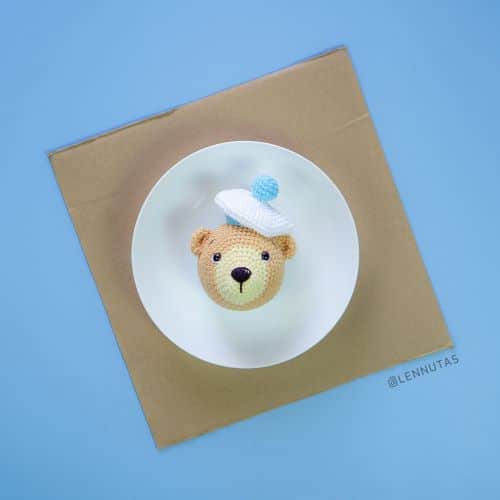 How to cut a perfect circle board? It's easy. Go to your kitchen, pick a dish that's suitable for the size of a stuffed animal, then place it onto the cardboard, and use a pencil to draw the circle following the boundary of the dish.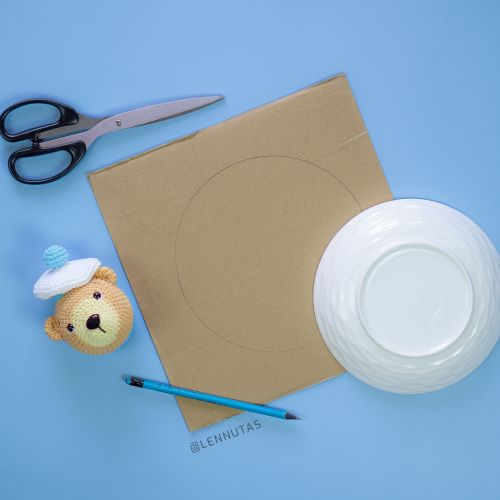 *Looking for other shapes to use as oval, rectangle, star, or circle,… click here to find your preferred wooden boards that are ready to hang.
Perfect! Now it's time to cut.
Step 3: Cut the right colored paper
By using colored paper as the background of the board or inner frame, the finished wall hanging would be more elegant and beautiful.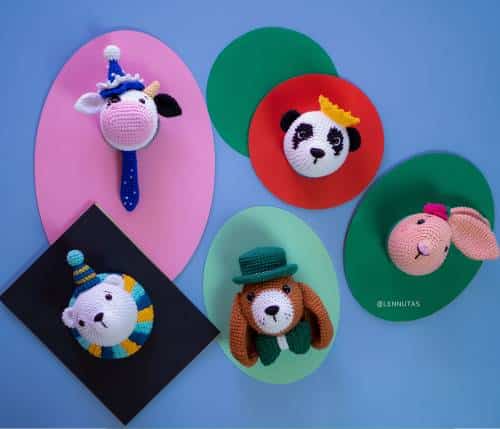 So once you determine which board/frame shape you will use, cut a preferred colored paper and fit with the shape.
A perfect circle is cut.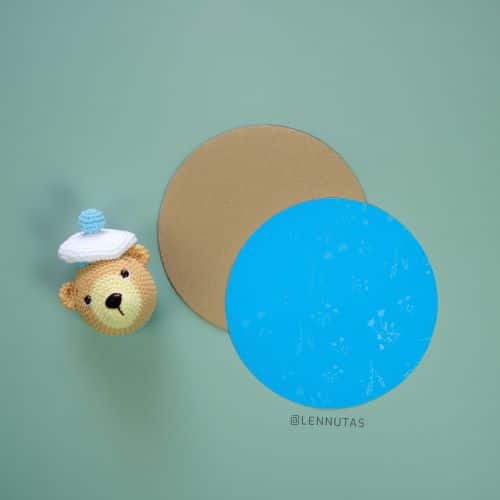 Step 4: Write Your Text
To emphasize or make it more personalized, add your own text to colored paper. It could be your name, nickname, or any fun or motivational quotes,… that you love.
Determine the area for writing text and placing the animal head then use a pencil to mark appropriate points.
Use a marker to write your text, check out some recommended quotes below:
Be fun
Be happy
Be calm
Be nice
Be elegant
Be brave
Be strong
Step 5: Stick all together
Ok fine! It's time to stick all to the cardboard.
Firstly, stick the colored paper to cardboard.
Use a glue gun, and apply glue to the position in which the animal head should be glued. (or on the surface of the mounting part of the head)
Carefully and slowly apply the head over the cardboard.
Step 6: Hang it
Wait 2 minutes for the glue to get dry. And it's ready to hang now.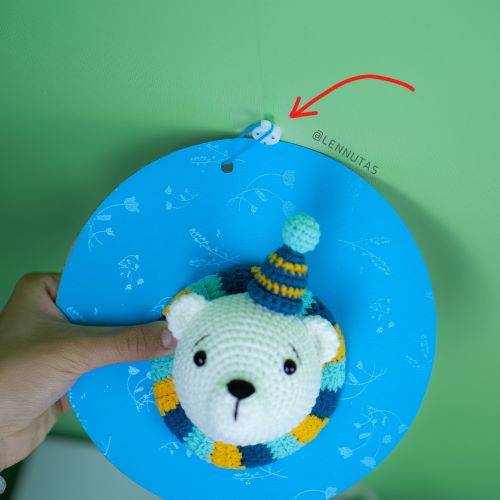 Let's make a lot of wall hangings to give away to your friends or family. Click here to find and download animal head patterns.
By using a picture frame, the wall hanging looks more professional.
Congratulations!
Above are my detailed instructions on how to make wall hanging with a cute animal head. I hope you love this tutorial and look forwards to seeing your finished items, please share it with me on social networks Instagram, or Facebook @lennutas
Feel free to ask me any questions by leaving me a comment below. Don't forget to join to my list by filling in your email address to the following form to get notified once I publish new free patterns, and ideas.
My latest free amigurumi patterns you might be interested in:
Click here to view all free amigurumi patterns
Find this pattern helpful? Please support my efforts by buying me a coffee and getting access to My Patterns Library and downloading all free PDF files! Click to find out
Summary
How To Make Wall Hanging
Total Time: 2 hours
Gather supplies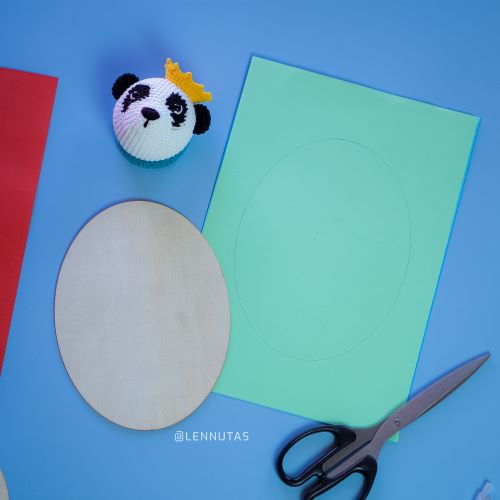 Amigurumi stuffed animals, cardboard, wooden boards, photo frames, colored paper, glue (glue gun), a pencil, a marker, and scissors.
Pick the right board/frame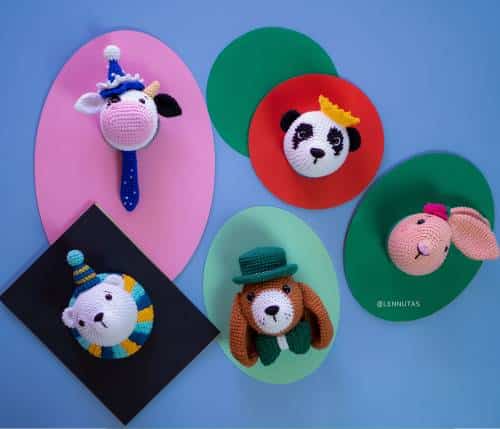 Decide which shape of board/frame you will use and what size is it, at least 15×20 cm, and 20×30 cm if you want to write your text on it.
Cut colored paper
Cut a preferred colored paper that's fit with your chosen board shape
Write your own text
Write your favorite text.
Stick all together
Stick the colored paper to the board and the animal head on the colored paper.
Hang it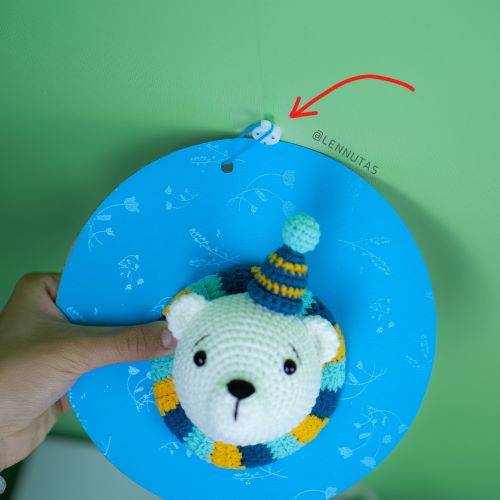 Wait 2 minutes and enjoy your wall hanging. Hang it anywhere you like.
Weekly Newsletter
Join to receive a first gift?
Join my list to receive the first free pattern and get notified once I publish a new free pattern.