A snail crochet pattern that sends big support to Ukraine! If you love to shop for a cause and especially want to buy one of your favorite things too. Take this pattern.
Would love to buy this pattern for a cause? All proceeds will be sent to CHILD EMERGENCY FUND to support children in Ukraine. Click here to find out how to donate and download the pattern PDF file.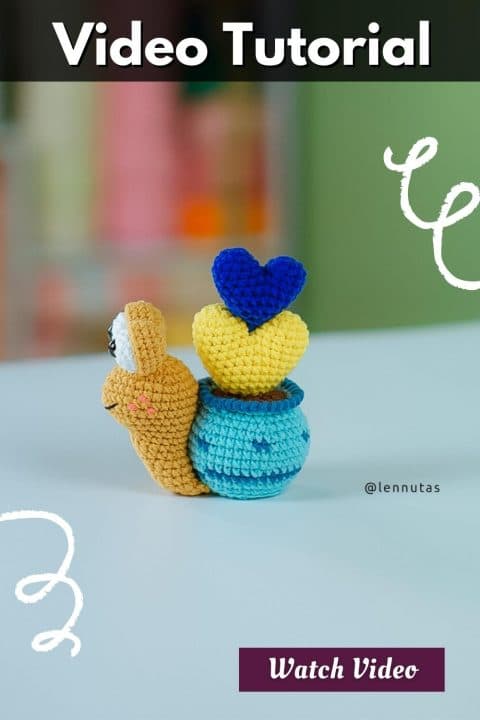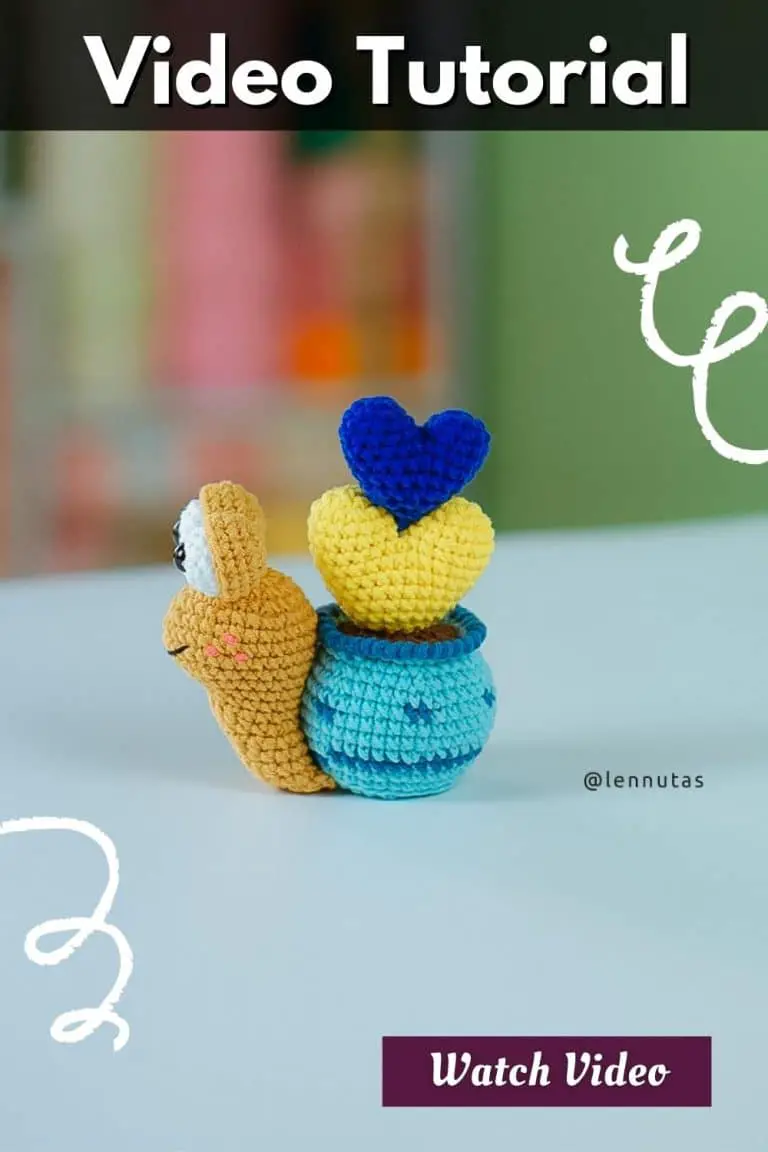 Materials You Will Need
Want to make a finished snail exactly like me? Use this yarn and colors I listed below, you can find this kind of 4-ply yarn and buy it online easily on ETSY. I use these colors: sand, teal, light blue, brown, black, white, pink, yellow, and blue. Try with your favorite colors if you like. I'm using hook size 2.3 mm and Hamanaka is one of my favorite brands, find Hamanaka hook on ETSY.
Try with other sport weight yarns that you have been familiar with. I recommend using Yarnart Jeans as an alternate, buy online with 30% off here. Besides, you will need some extra kinds of stuff as follows:
Scissors, pins, needles, stuffings.
Pair of safety eyes: size 8 mm.
For your information, I have shared a post about my best yarn for amigurumi projects? You can read there to have more choices on choosing amigurumi yarns.
Abbreviations
This pattern is written using US TERM. For beginners, please refer to this post to learn about all basic crochet stitches for beginners.
MR: magic ring (magic circle)
Ch: chain stitch
Rsc: Revert single crochet stitch
Hdc: Half double crochet stitch
dec(hdc): Half double crochet decrease stitch
BLO: Back loop only
FLO: Front loop only
[…]*x: Repeat instructions x times
(…): Number of stitches of each round
[Copyright Notice] This pattern was written, designed, and copyright held by, Lennutas. You are not permitted to copy, share, edit, upload or redistribute this pattern in any way, this includes making video tutorials or translating into other languages. Personal use only.
Snail Crochet Tutorial
Click here to watch snail crochet video tutorial on my Youtube channel:
Subscribe to Lennutas Youtube channel to get notified once new video published
Snails of Lennutas PDF Pattern
Love this snail crochet pattern and want more snails? You have the advantage to download all snails of Lennutas patterns in one PDF print-ready file at a discounted price. Check out below: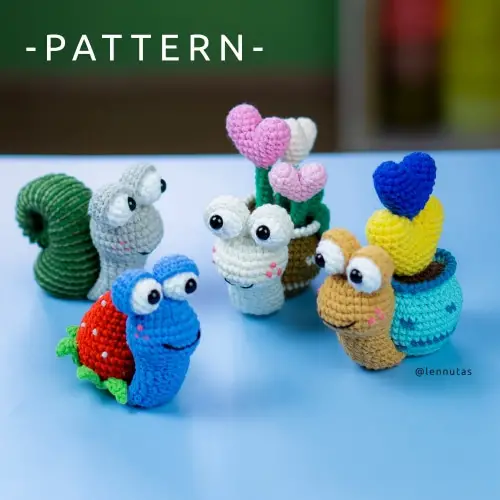 Download Snails of Lennutas PDF
The pattern is well-written and easy to follow with a lot of photo tutorials for beginners. Print-ready PDF file, available for instant download after payment.
Recommended free amigurumi patterns
More free amigurumi patterns for beginners are below, check them out:
Recommended For Beginners:
Below are some recommended easy patterns to crochet for beginners, or click here to view more ideas, and inspirations.
Weekly Newsletter
Join to receive a first gift?
Join my list to receive the first free pattern and get notified once I publish a new free pattern.